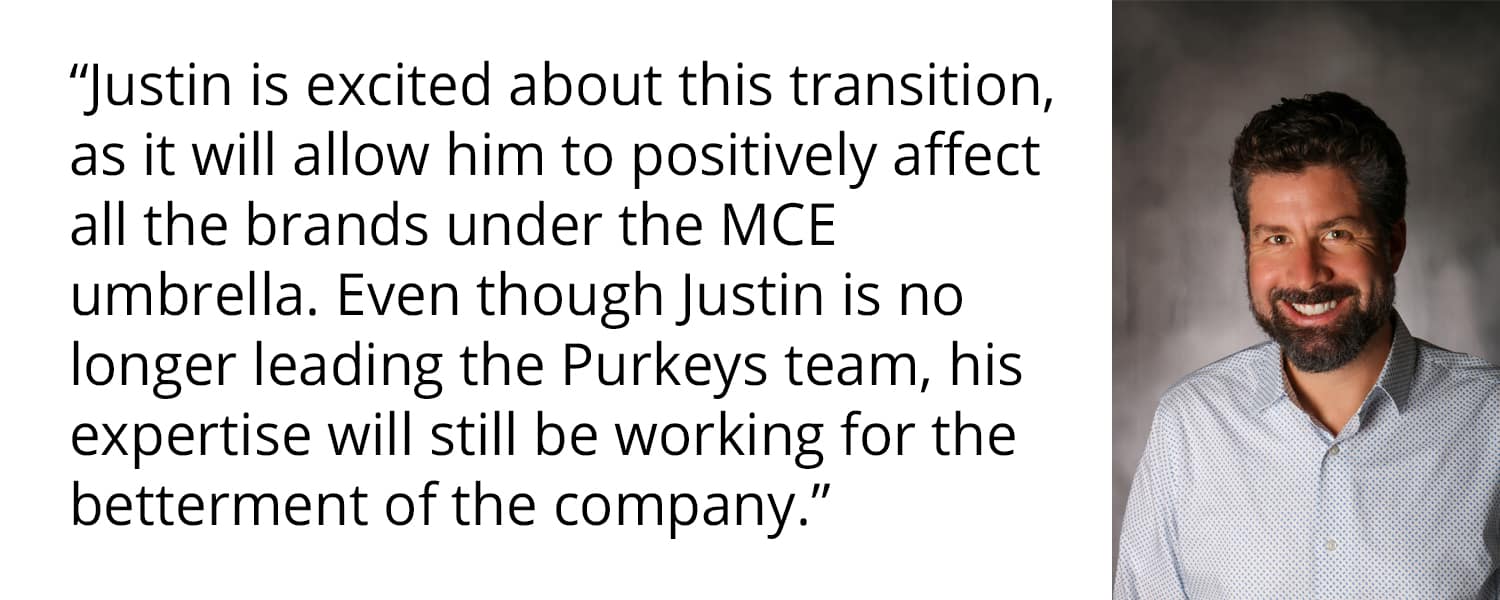 For the last 11 years, Justin Purkey has led the Purkeys team. In this time, Justin has had many opportunities to spend time in the field interacting with customers and industry partners, which helped him identify and establish goals for Purkeys that allowed the company to improve their expertise in the field and their overall productivity.
When Justin joined Purkeys, he was leading a family-run business, and he worked tirelessly to implement business improvement processes so the company could expand in an effective way. Over time, he increased the size of the business by 3 times, and as he did so, he made sure the right people within the organization were in the right positions so the company could help customers as efficiently as possible.
Justin's hard work, together with his Purkeys team members, caught the eye of Mission Critical Electronics (MCE), who provides specialized products for critical systems in a wide variety of applications operating under the leading brands Kussmaul Electronics, Xantrex, Newmar Power, ASEA Power Systems, Power Products, and American Battery Charging, and at the end of 2019, Purkeys was acquired by MCE.
Over the next year, Justin leveraged his expertise in business improvement processes to help MCE brands work more closely together. It became apparent that Justin has a real talent in this area, and we are excited to announce that MCE leadership has decided to transition Justin from Purkeys to MCE. He will now be working as the MCE VP of Administration and Integration.
Justin is excited about this transition, as it will allow him to positively affect all the brands under the MCE umbrella. Even though Justin is no longer leading the Purkeys team, his expertise will still be working for the betterment of the company.
As always, Purkeys team members are excited to continue to provide quality service. Should you need assistance, don't hesitate to contact our sales or customer service teams; their 120+ years of combined experience make them experts in helping fleets and industry partners successfully keep their trucks on the road.